Back in 2010 when I first started with make-up, I remember rockin' up with Missha BB Cream smeared all over me face to cover the teenage acne. Of course, I didn't realise till a year after I graduated that I must've looked cakey and disgusting.... and grey after the BB cream oxidised.
As time passed, my acne went away so I've began to feel much more comfortable with my naked face. These days, to be honest, I would dare to attend TAFE with no make-up (applaud to me plz, thnx). To let my skin breathe and scare off the creepy and perverted guys there.. trollolol.
I did that a couple of times, but then realise that TAFE days are actually great days for me to trial and test out make-up and skincare! Hell, I wouldn't want to sit home in make-up to trial and not to mention that the results will be quite biased.
My coverage can go from light to heavy (depending on which products I decide to trial), but I prefer to still stick with natural features and nothing too dramatic. So here it is!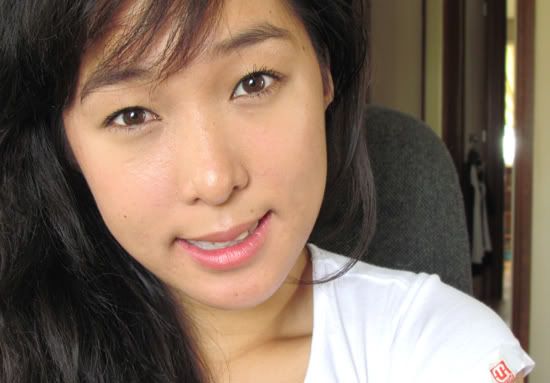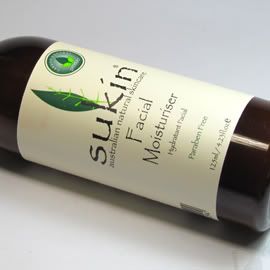 My first step of the day after cleansing is to moisturise and I've been using Sukin's Facial Moisturiser for the past two weeks or so.
Depends on the weather and how my skin's looking on the day, I do switch back and forth to a lighter weight moisturiser.
Sunscreen comes second, no matter how much SPF my tinted moisturiser or foundation has! I use the Neutrogena Ultra-Sheer Daily Face which is very lightweight and blends really well!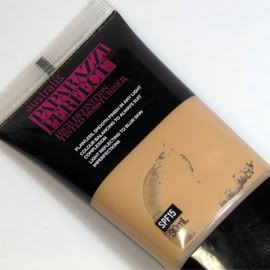 I prefer sheer to light coverage for TAFE and Australis' Paparazzi Perfect HD Tinted Moisturiser is just the perfect for me (except the shade). The coverage is awesome, not extremely sheer like other tinted moisturisers, but not too much coverage -- just enough. The shade is quite pinky and a tad darker than my skin, so I do blend this down my neck. Despite that, I still love it!!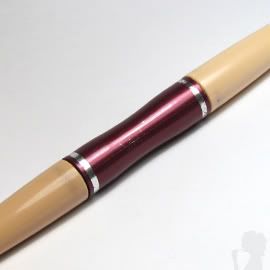 I like to use two different concealers on a daily basis. The Maybelline Instant Age Double Face Perfector is a double ended highlighting-and-concealing pen. I prefer this for under-eye
concealer as it doesn't creases too much and is easier to blend. As
for the highlighter, I do use it to highlight my nose bridge AND
As for spot concealing, Maybelline's Fit Me does much better. Better coverage, pigmentation and much more creamier. I just dot it onto my red scars and pat in with finger. Easy peasy.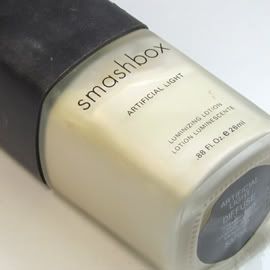 Highlight my cheekbones again with Smashbox Artificial Light Luminising Lotion by blending it in with my fingers. Leaves me a very natural and beautiful sheen! Love it for a bright, fresh and glowy face.
I will never skip highlighting! Neverrrrr.
Then, to set my tinted moisturiser and concealer, I prefer my Australis Ready Set Go Finishing Powder to make everything feel like skin. Powder everywhere except for where my Smashbox Luminising Lotion is applied.
As for blushers, I never really cared until I looked into the mirror one day and realised how ghostly pale I looked. My favourite lately, not to only trial, but use also is this pinky-coral blush from NP Set's Red Carpet Palette. It's matte and pigmented and I apply this just UNDER my blusher. After that, I can't stop staring at how beautiful the combo is!! Gaaaaa.
That's the end for the face. I don't shade at all on a daily basis, especially for class.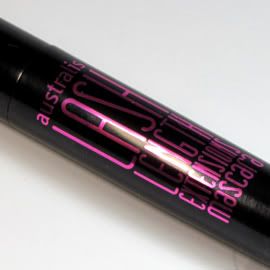 As for the eyes, I tightline sometimes, but most of the time, I'd just apply mascara. My favourite recently is Australis' Lash Length Extensions Mascara!!! I know every mascara claims to be 'extensions' and 'lash lengthening' but this mascara is one of my favourite! I do take my time sweet ass time to build this baby up though.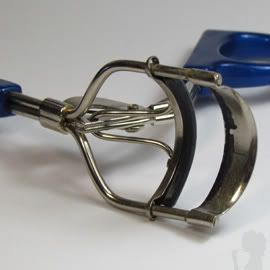 Of course, I do this after curling my lashes with my SANA Eyelash Curler which was recommended by Tina. The mascara does weigh my lashes down quite a bit, so I'd have to recurl after... boo!
Sometimes it clumps, sometimes it doesn't. If it does, my blog's business card then comes to use to help separate those clumps.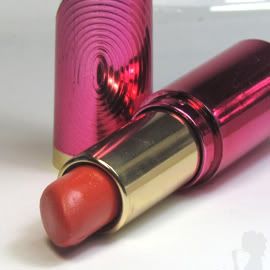 I prefer to match my lip colour with blush, so since I've been using a pinky-coral blusher, I've been sporting Rimmel's Color Show Off in Tell No One (a red-coral) as a lip tint.. simply because it's the only red-coral I own.
I spent my whole day photographing and writing up this post!!! My oh my. Anti-social to be.
I hope you all find this post somewhat inspiring and helpful!
Disclaimer: Sukin Facial Moisturiser and NP Palette was sent to me as products consideration.
Australis Tinted Moisturiser was from ABBW goodie bags. I am not obligated to review or mention these products in my post. Please refer to this blog's disclosure policy.