Sorry my international readers! I know I've been blogging about Aussie brands so much, but let me just end the line of Aussie post by showing you my Nails of Tues-Day,
or
NOTD #heh
BYS
(Be Yourself) is an Australian-based brand which I've tried in the past, but have never really been impressed with their products. My first product was their eyeliner which was great for achieving the raccoon-eyes look, although it was cheap and pigmented.
And despite how gorgeous, pretty and springy today's polish is... I am still not impressed!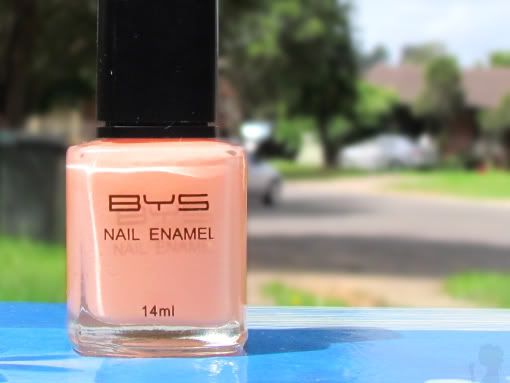 Pretty As A Peach is a beautiful peachy-orange colour which in some lighting, may look a tad pinker. Reminds me of my Sportsgirl's Pout About It Lipstick in Fruity Tingle, actually.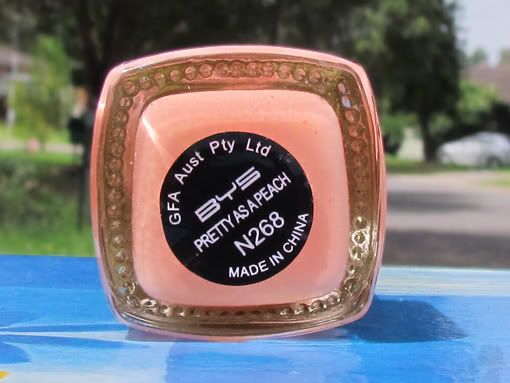 The shade looks super bright on my dark hands, however, I still love how cheery it is!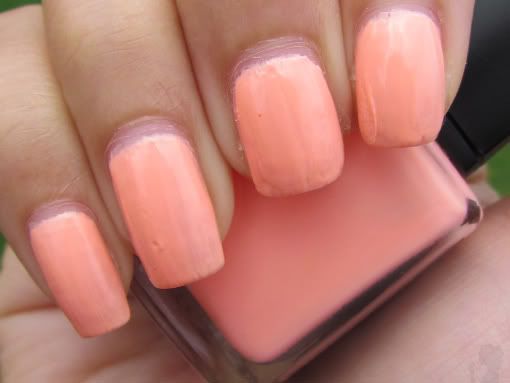 I'm not happy with the formula though. It's streaky, sheer and applied quite uneven. I actually struggled to work with this one...
Maybe it's the formula, maybe this polish was just a bad one.
Have you tried any polishes by BYS?
I've seen swatches from many beauty bloggers and they look fine!
Maybe this one is just a bad one?
Disclaimer: Product was bought by me.