This was my very first Missha nail colour, excluding top and base coats! I've never been so impressed with Missha cosmetics, but their nail polishes are actually very well done!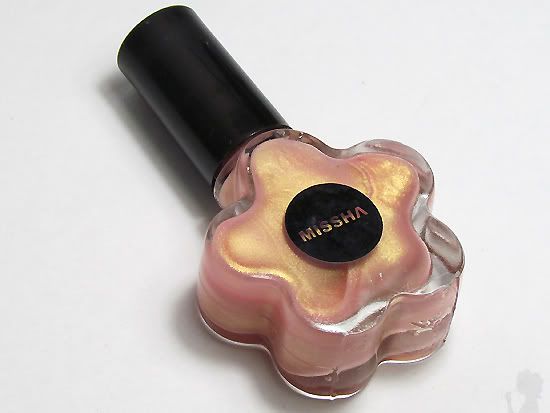 I bought this from the markets for $2, so I'm not sure if they are still available in store or if they have been repackaged (or discontinued, *cry). So if you like it, then do pick it up when you see it laying around at a Missha store or whereever!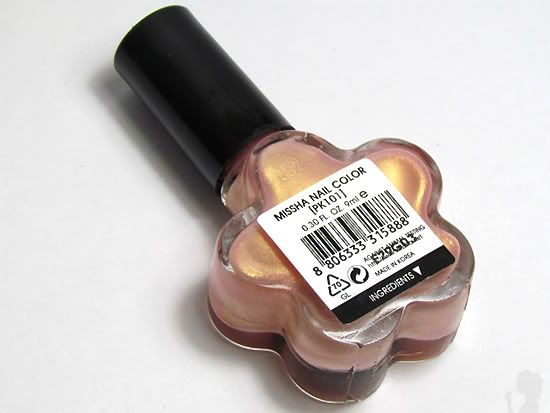 PK101 is a beautiful duochromatic polish with reflects of prominently a lovely light gold and a beigey-pink.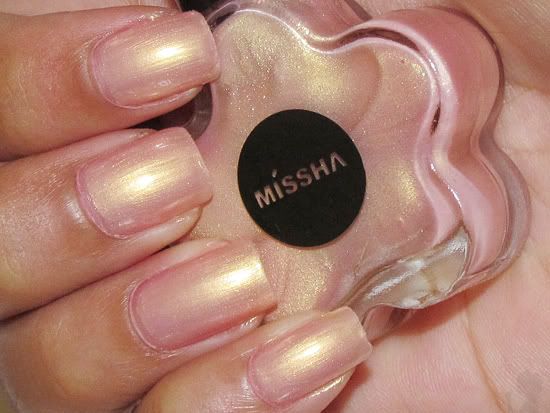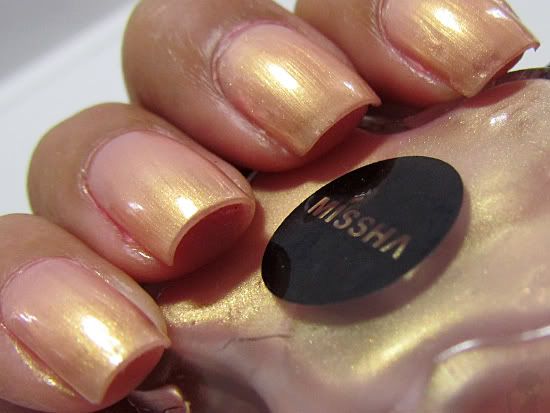 The polish applied extremely well and lasted 6 days (on my nails) before it started chipping, so I'm extremely impressed!
One thing to keep in mind is that the brush is a tad bigger than your average nail polish brush, so you may or may not like it. I personally am not a fan of big brushes, but I didn't struggle with the brush in this polish, so that's totally fine with me.


Disclaimer: Product was purchased by me.