Bellabox is a well-known beauty box subscription service amongst many other companies.
This month's Bellabox is themed 'Bare Faced Beauty' which I had imagine to be packed of natural skincare products and toned down make-up, which I was initially excited for.
Received a despatch notice and the box arrived three days later on my doorstep.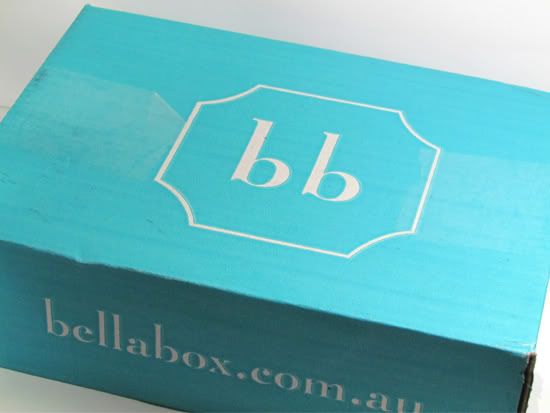 Anyways, this month's Bellabox arrived in your usual blue cardboard box packaging with the products contained in a mini library bag (usually a sturdy cardboard gift-box).
Don't you fret though, the products were safely bubble wrapped and arranged in Tetris style. As neat as a pin.
Yes To Carrots Lip Tint
| $9.95
I received this lip tint in full size and was pretty excited for this since I didn't know they had lip tints! I've only recently been introduced to this brand, so yes! It's a dark red in tube, but goes on sheer.
Pure Fiji Coconut Hydrating Body Lotion
| $29.95/354mL
Received this in an unknown size as it's not stated on packaging. Looks like a 30mL which will probably last me 10 applications. The body lotion itself is very average, but the scent is amazing. It has a coconut and vanilla scent. After half a day to a day of wearing it, the coconut scent fades to bring out the vanilla scent. Smells amazing!!
Planet Eye Daily Face Moisturiser
| $59/50mL
I have this in a 10mLs sample, so $12 right there. This face moisturiser was pretty average for me. I think it's best for normal to oily skin types. My dry skin prefers a much more creamier and hydrating moisturiser.
U Little Beauty Natural Repair Hair Mask
| $19.95/100mL
Full size. A hair product which has a consistency of a gel moisturiser. Pretty weird. I prefer to stick to L'Oreal Mythic Oil or Macadamia Oil better since it would instantly tame down my frizz a bit.. Better than nothing!
Bellamer Eye Balm
| $40/15g
Pretty priceY! Received a sample of this thing and the texture is like the Egyptian Magic Cream or a thicker version of Vaseline. Will last me yonks.
Carman's Muesli Biscuit
Ok.. I don't mind food or drinks that comes with beauty boxes as long as it doesn't count as a product. In this case, it was an extra which came with the five products and tasted quite yummy!!
This month's Bellabox is pretty fair since you get one haircare, skincare, anti-aging, lipcare and body care product. The theme

'Bare Faced Beauty' does relate in a way as the products included are mostly of natural, organic and/or eco-friendly companies. This month mainly focused on skincare and haircare, rather than cosmetics. You can see that the theme and box matches quite well. However, the products of this month didn't cater to my personal needs although it may surpass $14.95 in value. As for shipping, shipping updates with time and date were sent as soon as the parcel was on board and another was sent as soon as it was delivered. Pretty impressed with the tracking and shipping!
How are your beauty boxes going this month everyone?
Any hits or misses?
Bellabox
subscriptions are $14.95 per month, available to register at their official website.
Disclaimer: Product was sent by PR for consideration. Please refer to this site's disclosure policy.