Damn, the past fewer weeks have been extremely wet and windy here in Sydney. Aussie's Winter is actually on time this year! This post is running a lil late though :P

I just wanted to share with you my top 5 skincare and nail-care must haves for Winter, which I enjoy using very much to provide hydration for the skin in this cold, wet and windy weather.
So here we go...
1. A facial moisturiser!
It doesn't matter if you have oily, normal or dry skin, everyone needs an effective and hydrating moisturiser for Winter!
My skin is naturally
quite dry
so ever since we hit Autumn here in Aussie, I've already switched to a richer moisturiser. My favourite pick is Sukin's Facial Moisturiser*, which although isn't a cream, is a very rich lotion, making it very suitable for drier skin types! I'm not too sure how this would go for oily skin types, as I personally find this to feel a tad heavy when applied until it fully sinks in.
2. A multi-functional lip balm.
Who can survive Winter without a lip balm?
I have quite a few favourite lip conditioners, but if I could only choose one, that'd be Lucas Paw Paw Ointment. I love applying a heavy layer of this at night so I can wake up to nicely primed lips, but alternatively it can also be sheered out to sit comfortably under a lipstick without adding too much slipperiness! It also makes a convenient cuticle cream for on-the-go's, which is necessary for me.. just because I take my nail swatches at TAFE in the early mornings and I really don't wish to bring with me my whole manicure kit! Lol.
Uh-huh. Not weird at all!
3. Some handy hand cream!
Most people think hand creams aren't important, but the truth is.. they're just as important as our facial moisturisers! Why? Because they're still of skin, meaning as we age, they have the tendency to wrinkle as well! So please, go grab yourself a tube of hand-y cream
(ooo punny!)
now!
Admittedly, I never started using hand creams until a month ago when I saw how disastrously dry my hands were in photos for nail swatches. I really enjoy using my Innoxa Restore Hand Cream* (that's been sitting around for too long) which isn't as thin as others and is actually moisturising :)
4. Body cream for soft and supple skin.
I know some of you may not need a big tub of body moisturiser, but I certainly do for my frosty and dry cracked legs! LMAO Sorry for the image :P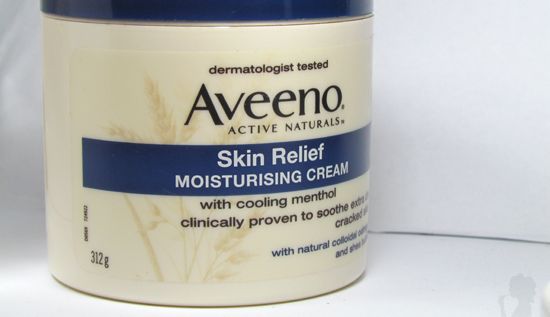 I'm super lazy when it comes to body moisturisers, but when I do use one
(lol, reminds me of those memes)
, I prefer Aveeno Skin Relief Moisturising Cream for Winter. It's a very thick and heavy moisturising cream. Way too heavy to be used in the warmer seasons, but for right now, this cream can keep my skin feeling soft and supple for
days
after application.
Gosh, talk about ultimate laziness... *roll eyes*
5. A non-drying nail polish remover that actually works!
lol. You probably lol'd at me for featuring a nail polish remover, but it's an essential Winter product for nail polish lovers like me ok? :P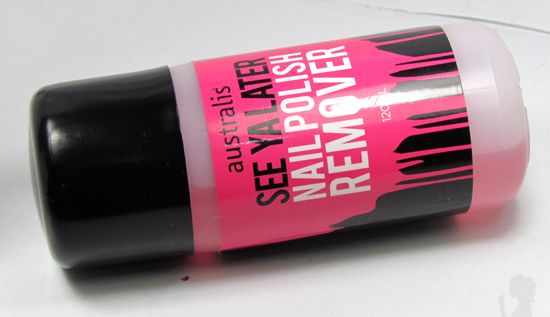 I'm quite a fan of nail polishes, I wear em' all the time (and swatch em!), but what gets to me is the removal application. Most removers I've tried really dries out my nail and cuticles although they do a great job, but I'm happy to say.. I've found *the one*! It's the Australis' See Ya Later Nail Polish Remover! It's gentle, but does its job and isn't drying for my nails! Yippee!!
So that's it for
my
top 5 skincare and nail-care Winter essentials!
What's your top five Winter products?
Disclaimer: Products marked with * are provided for consideration by PRs. However, I am not obligated to mention, feature or review the product in any posts. All opinions are honest and truthful, and are of my own. Please refer to this site's disclosure policy.