Yikes!! This beauty haul is long overdue.
Yonks ago, Big W had a lovely sale on Face Of Australia, Australis, Max Factor and Rimmel London! It wasn't a big sale. Each brand took a few dollars off, which although doesn't sound like it's much, but it really did pull down the prices of the items which were cheaper!
Most of all.. the nail polishes and wipes!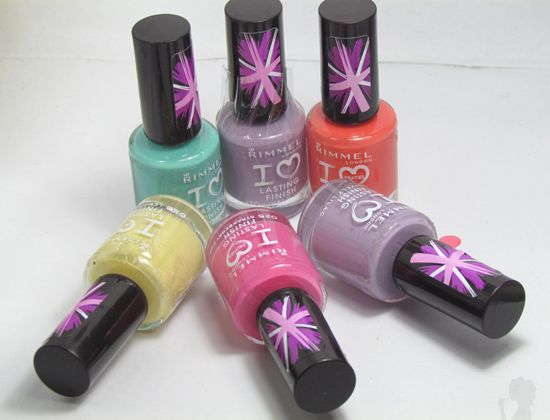 Rimmel was having a $3 off, I think. So I was able to purchase these Rimmel Lasting Finish nail polishes for $1.84 each! Even cheaper than the markets! I purchased Misty Jade, Lively Lilac, Apricot Punch, Lemon Drop and Strawberry Fizz. Yes, I've purchased two Lively Lilacs.. one for my friend! Can't wait to try out these bright and cute colours!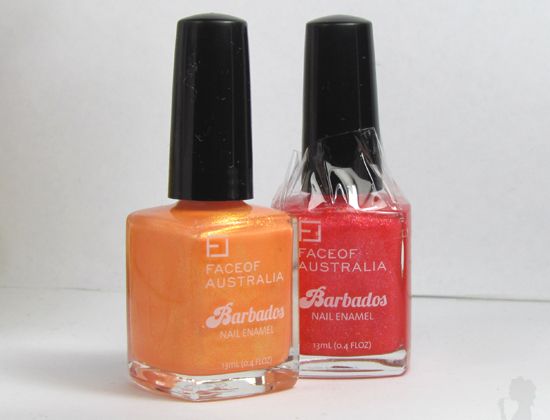 And Face Of Australia was also having $3 off, so I couldn't resist these $1.95 FOA Barbados polishes although I already own
the collection
. Not hoarding though! These are also for my friends as small gifts! I've picked up Orange You Glad You Came and Another Daiquiri Please. I'm so sure they'll love it as much as I do!
And MORE nail polishes! Ok.. you definitely cannot blame me for purchasing these many Mini Nail Polishes. They are so extremely tiny and were only 50 cents each, because Max Factor was having a $5 off! These bottles are so tiny... lol.. $5.50 for a bottle is absolutely ridiculous. 50 cents seems to be a more suitable price for these.. Or maybe a dollar :P
Same deal same deal, a few are for friends. I picked up Diva Coral, Sunny Pink and Ivory. I'm really looking forward to try out Sunny Pink, the purpley shade with the lovely golden sheen!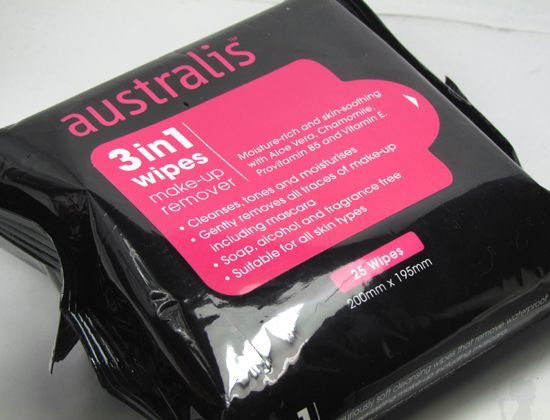 For Australis, with the $3 off or so.. I've picked up three packets of their 3 in 1 Make-Up Remover Wipes which are absolutely ridic'. I'm hoping to review em' soon (as long as you don't mind me overloading you with too many Australis reviews) but as for right now.. I am so disappointed!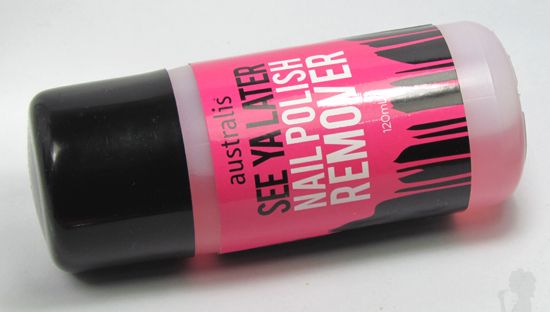 And two bottles of their See Ya Later Nail Polish Remover! I've seen this product featured on
Amanda
's blog so many times. She swears by it and buys so many back ups, so having the chance to pick these up at less than $2 a bottle, I just had to! Wouldn't you?
I've been using this and been loving them. I can definitely tell why she loves em!
Yikes! Long post, but hope you enjoyed the read!
So sorry, haven't posted in a long time! I've been on working at a childcare temporarily for the past two weeks. Lotsa paper work so I haven't had time at all.. Sigh!
I've never missed blogging oh so much!