I hope you don't mind me overloading you with so many nail polish posts, Australis and b collection posts, but I just have so many nail polishes that I need to get through with! :(
I'm planning to break up the posts and mix em' up a little more, so hopefully I will get scheduling!
Today's nail polish is called 'Valentine' by Australis Cosmetics and you know me, I've probably mentioned this a few times already, but as much as I love the brand.. I can never bring myself to face their nail polishes!
The shades available in their range are really pretty and cute, but something's always up with the formula, in which 'Valentine' is no exception to.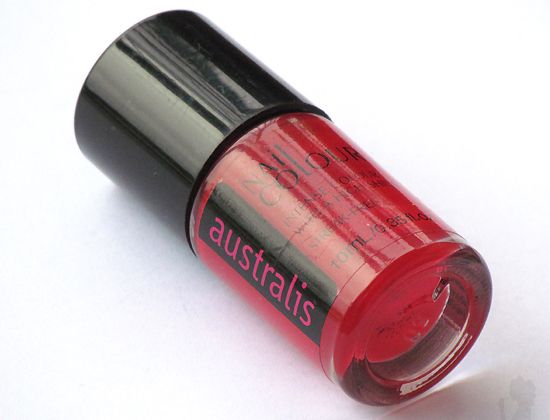 Valentine is a really true (and sexy!) red! I really love the colour! It doesn't apply to be as dark as it appears in the bottle, it's definitely brighter. I remember the first time whippin' this shade out.. I thought, "Wow.. I want a red lipstick that's exactly like this shade!"
It's just so gorgeous!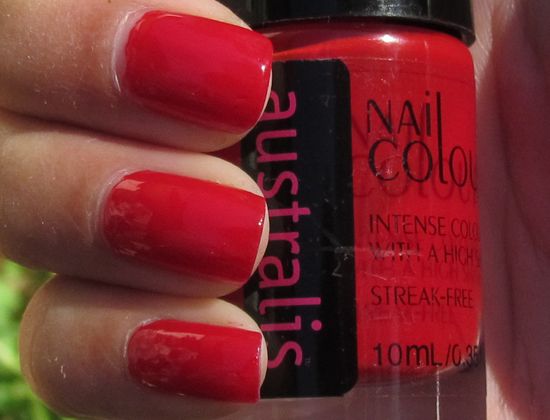 (It actually looks less orange and a tad darker in life, I've tried my best!)
Australis claims that their nail polishes
'provide high shine, high colour intensity and are streak-free'
, in which Valentine really does live up to. It's super glossy and holy-golly pigmented that one coat is enough to go, and as I applied it, it applied perfectly without streaks and didn't appear gloopy and thick like last year's Limited Editions, so I'm really impressed by that.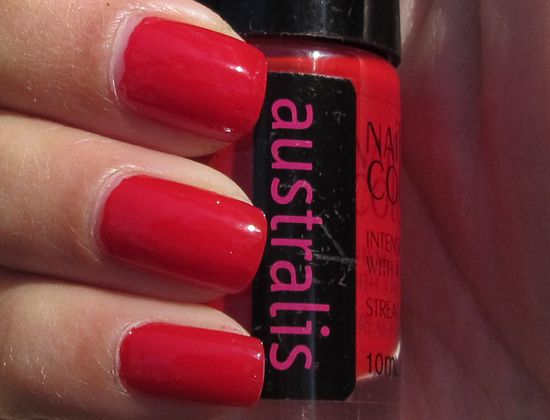 But.
There's just always a 'but'.
One downer for the polish is the wear time. With averagely two coats, it started to show more than just minor tip wears
(I'd like to call it major tip wear, lul!)
, but not so much to be considered as at a 'chipping rate'. It actually started to show chips on Day 4 which is a bit too quick in my opinion!
So overall, I love the shade, it's oh-so sexy and I'm in love and so impressed by the application and pigmentation, but I personally think the wear time could do better!
Have you tried any Australis nail polishes?
There's actually a $3 clearance box at Priceline at the moment for Australis products, and you can actually find some of their polishes there! I picked up
Rub-a-dub-dub
for a friend, so check it out, you might find some really nice shades!
Australis Nail Colours
retails for $7.95 and can be found at your local Priceline, Big W, Target, K-Mart and selected pharmacies. Only available in Australia.
Disclaimer: Product was provided as goodies from ABBW 2011. I am not obligated to review, mention or post about this product. All opinions expressed are of my own and are 100% truthful.