Big hip-hip-hoorays for giveaways!
Bigger HIP-HIP-HOORAYS for a Herbal Essence giveaway!
We're due for a giveaway! Thanks much to Herbal Essence for the opportunity, I'll be hosting a giveaway right here, right now!
Winter.. irks me! Winter to me is all about hibernating in my comfy bed. It's nothing exciting in my opinion. All day stuck in jeans and boots cas I'm no fashionista, scraves and thick jumpers which makes me look like a big teddy and a beanie to cover my ridic' frizzy, poofy and messy hair.. you see.. so gloomy! Especially with my frizzy and poofy hair.. windy days + my hair is just.. disastrous.
But lucky for you... To welcome you to Winter 2012, Herbal Essence will be generously giving away two winter hair-care package to two lucky winners!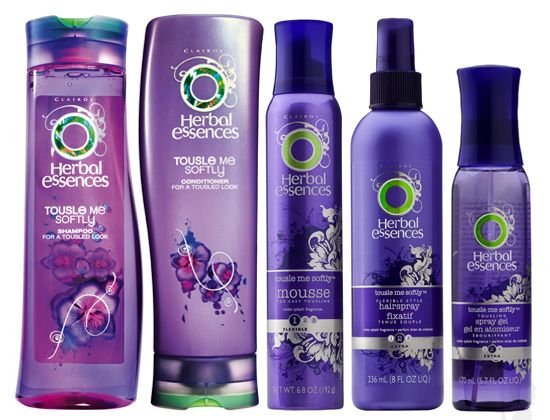 The Winter style prize pack is worth over $60 and will contain:
The entire Tousle Me Softly range
The Long Term Relationship pack (shampoo & conditioner)
None of Your Frizzness Serum
Set Me Up Hairspray
Whoop whoop!
To enter this giveaway, you have the options to (you don't have to do it all!):
Follow this blog via GFC
Like Beauty With The Beautifool on Facebook (+1 entry)
Tell me what is/are your favourite Winter hairstyle/s! (+1 entry)
After entries are added, winners will be drawn via random.org in two weeks on 20th June 2012! Yippee!
Unfortunately this giveaway will only be open to Australian residents. :(


Wishing you ALL a lovely and safe week though!