Nutrimetics, a brand that I've never heard of. Months ago, I was sent this product for consideration along with a sample of their Restore Anti-Aging Firming Eye Cream, so I've been trialling both products out for at least three months now.
Whilst I didn't find any results [so far] with Restore Anti-Aging Eye Cream, I actually like the night cream they provided.
Arrived to me in purple boxed packaging which does give off a classy high-end feel... To be honest, if I'd be payin' 60 bucks for a night cream, bitch better arrive in a box, even if it's gonna sit in the bin. LOL jk. I actually keep all box packagings. #whatbbloggersdo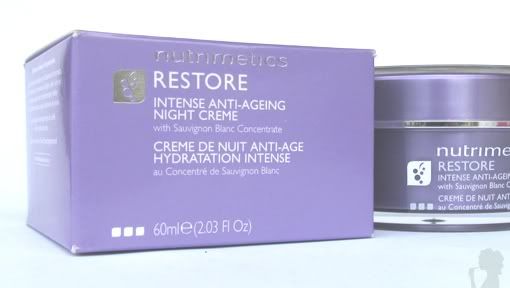 The product itself is contained in a durable purple jar which although looks pretty, isn't the most sanitary and travel-friendly.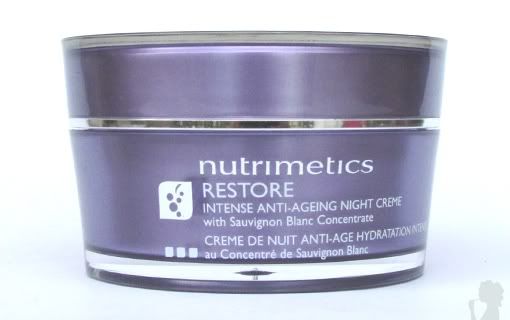 I think jarred [face] moisturisers are absolutely disgusting. I hate dipping my fingers into jarred moisturisers but thank goodness it came with this little lid which I conveniently use as a scoop.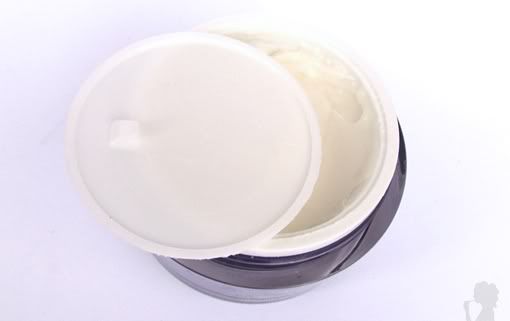 It's a rich and creamy moisturiser which is easy to blend and the after application, leaves my skin feeling primed for night-time, although it takes a while to sink in.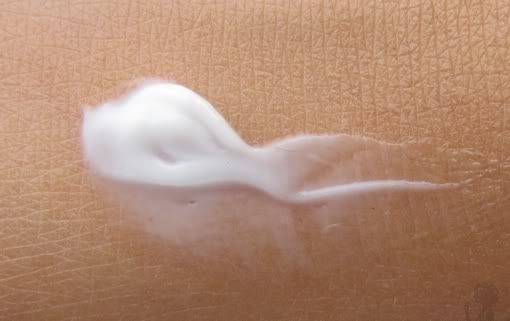 I'd apply this cream after cleansing and wake up with the cream completely absorbed into the skin which feels more than lovely!
Frankly, I didn't notice any boost in my uneven skin tone and pigmentations as it claims to
'improve the look of the skin in two weeks'
. However, I do notice that my skin is much more hydrated, smoother and my dry t-zone (main concern) is less flake-prone nowadays.

As for
'100% women reported less wrinkles in 28 days'
, I don't have wrinkles besides a fine line under me eyes, so I really can't tell you how it performs!
Overall:
A '

dermatologist-tested', rich and creamy moisturiser which is best for normal~dry and/or aging skin (although it claims to suit all skin types). Oilier skin types might find it a tad heavy on the skin. Takes a while to sink in, but is very easy to blend. The jar packaging although is pretty, it's not the most hygienic and could be a tad bulky and heavy for travelling. Didn't notice any 'improvements in the skin tone', but my skin does feel much more hydrated and smoother [in texture]. A bit on the pricey side and pricier [and a pain in the ass] to purchase as it's only available online (means you gotta pay for shipping!).
Nutrimetics Restore Intense Anti-Ageing Night Creme retails for $60.00 (60mL/2.03 Fl Oz) at their website with occasional

sales
or from
their consultants.
Have you tried any products from Nutrimetics?
Disclaimer: Product was sent for consideration. Please refer to this site's disclaimer policy.