In my last post, I've spoke to you a bit about the latest beauty product. Today, I'll be reviewing this month's Glossy Box (Valentine's Edition) which a
ctually arrived at my doorstep yesterday in the early morning!
Of course, not having time in the morning, I didn't get to open the box, so I was considering to skip school.. Hahahahaha.. I didn't though! I decided to go home early instead... LOL. Ok. Just kidding.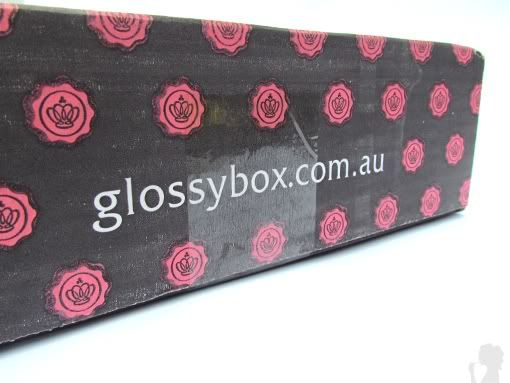 I seriously never knew how pretty the pink box inside is!! I love these smooth cardboard boxes. I'm considering to subscribe for the cardboard boxes! I kid. They are so pretty though!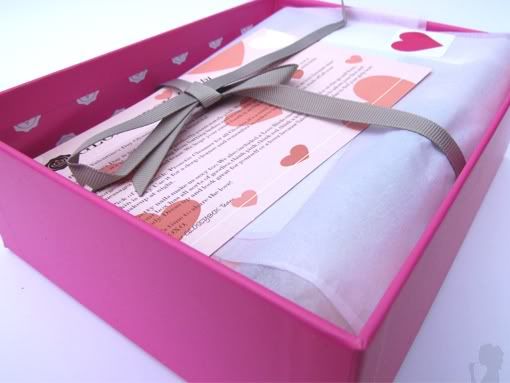 The decors in the box was okay. I was expecting it to be more fancy schmancy since it's a special edition box for Valentines.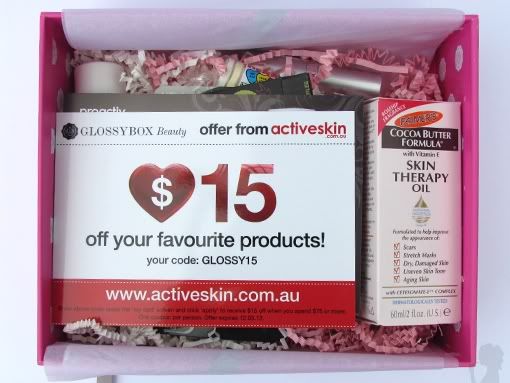 Opening up to a huge $15 OFF voucher got me excited, until I read 'for purchases over $75'.. Boo!
As for the products, it was pretty exciting as I've already seen what my friend received for her Glossy Box and realised that both boxes are totally filled with different goodies. In fact,
Tezza's
box is also filled with different goodies? Strange..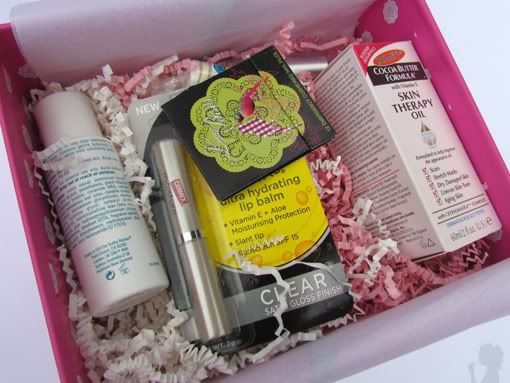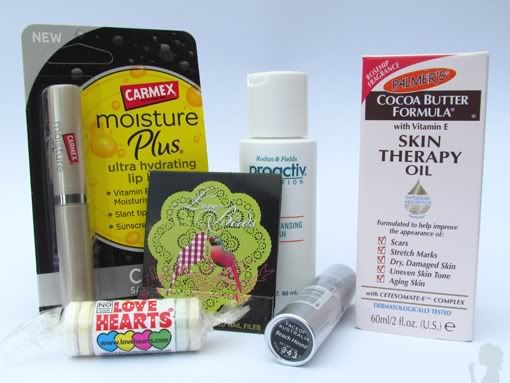 I'm a little bit confused about this month's GlossyBox. Purely because everyone got different items in their box, so I'm not too sure how that was decided. Anyhows, this month's box contains:


A $15 off voucher for ActiveSkin (for purchases over $75)


A discount voucher for Proactiv's Ultimate System


Carmex Moisture Plus Hydrating Lip Balm (full size)


Palmer's Skin Therapy Oil (full size)


Proactiv Deep Cleansing Wash 60mL


Face Of Australia Mineral Lip Shine in Beach House (full size)


Star&Rose Emergency Nail Files

However, for my box, I'm happy with 3 full size items! Especially when they are brands I'm familiar with. As for the two vouchers, I wish I was interested, but too bad they didn't scratch my itch. I personally think this month's box (or my one) was well done though!

These beauty boxes are great if you're looking to try new products from new and undiscovered brands. You might even get lucky and receive some high-end stuff depending on the company's partners! Glossy Box is partnered with brands that everyone are familiar to, so I would really consider them if I had spare moola!
GlossyBox subscriptions are available at
GlossyBox AU Official Website
for $14.95 per month.
Disclaimer: The product/service was provided for consideration. Please refer to this site's Disclaimer Policy.