On Tuesday, I attended a morning event by Clean&Clear for their Morning Burst range with Alice! Waking up in the morning is usually tiring and demotivating for me, but I was so excited that morning that it was just *click* and immediately awake!
I was looking forward to the event as it's my second event as a blogger ever!
And believe me when I say this, my mood was lifted when I stepped into the venue! Everything was just SO into theme. It was so bright and colourful!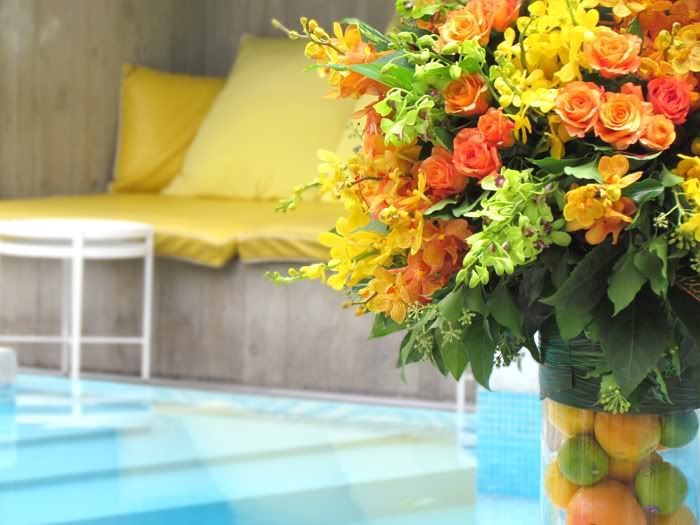 A basket of flowers and products were laid out on the table.. gosh! I was honestly in love with the layout and decorations of the place and event.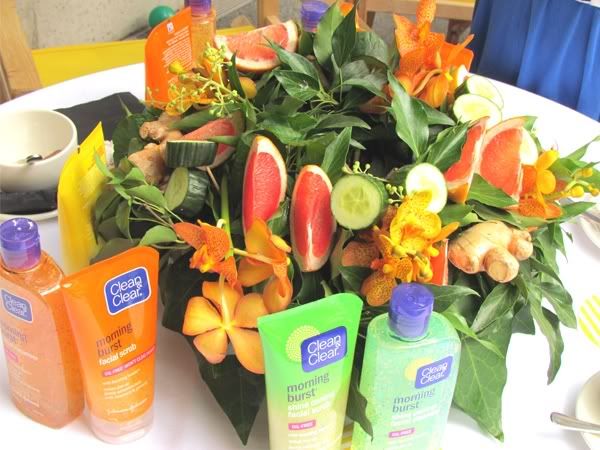 Introducing two new ranges: Morning Burst Skin Brightening and Morning Burst Shine Control. Each range will consist of a facial cleanser and a exfoliating scrub.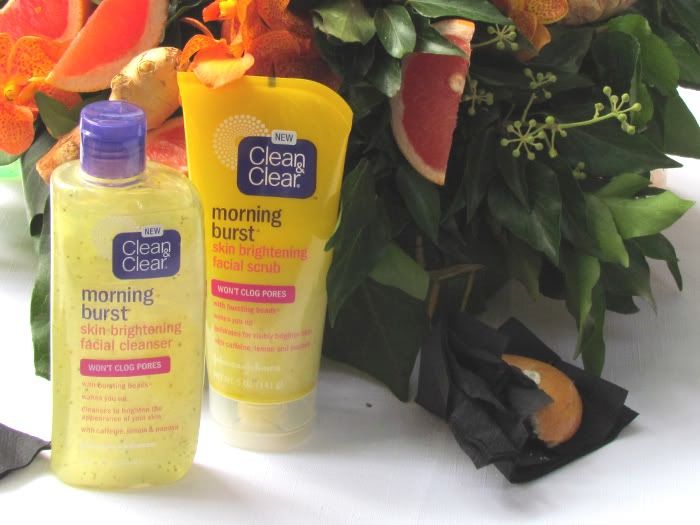 Morning Burst Skin Brightening
Morning Burst Shine Control
Arriving at the venue, Alice and I finally got to meet the sweet Ali and the Clean&Clear team. After finding our way around, we met
Jeanice
and
Katherine
. It was my first time meeting them both and they are super adorable and pretty!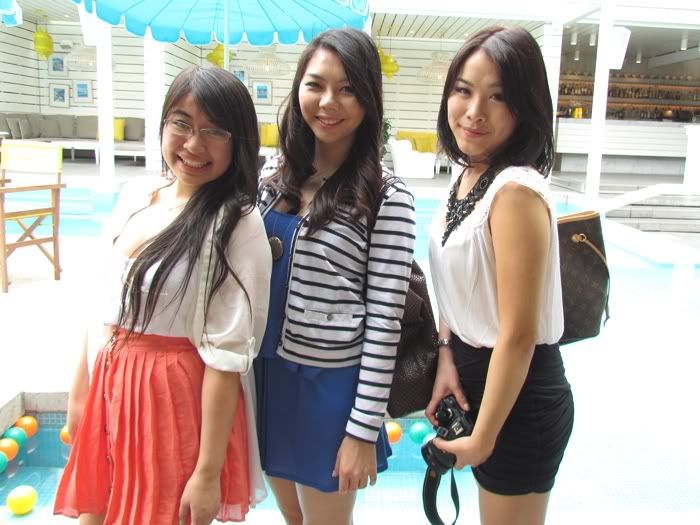 Alice, Katherine & Jeanice
A few moments later, the Clean&Clear team began their introduction of the upcoming ranges which was very informative and interesting!
All Morning Burst products are designed to suit younger women who struggles to find motivation in the early morning and/or suffering from skin conditions due to lack of sleep. The team explained that the fruity citrus scent in the products will 'invigorate your senses' which will help your skin and senses get ready for the day, hence the name.
The Morning Burst Shine Control and Skin Brightening ranges will be available at Priceline and selected pharmacies soon in March.