Happy Valentines Day everyone!
I was suppose to come up with a Valentines-inspired manicure, but I've been liking this blue on my nails. Very cheery and springy!
Let me present to you, B Collection's Corfu.
Corfu is just your typical baby blue which actually reminds me alot of Maybelline's Colorama in Party Blue.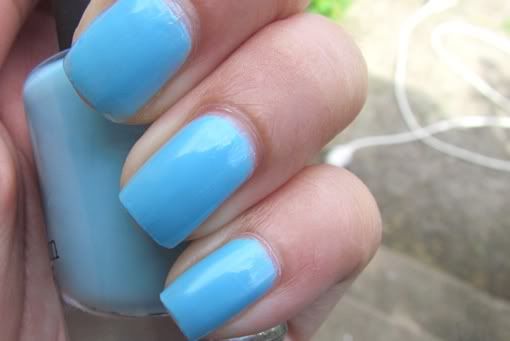 It actually looks much lighter in real life... The lighting was messin' with me!
This shade applied a tad streaky and needs at least three average coats to be opaque. The formula was honestly a bit disappointing in my opinion.
What are you wearing on your nails this Valentines?
Disclaimer: Product was purchased by me.