If you reside in the UK, you may have already seen the ghd Scarlet Collection out and about in stores since last Christmas before any other countries.
As for us Aussies, we're still on the wait, but don't ya frown yet... the Scarlet Collection will be hitting the Australian shores in a blink of an eye, so keep an eye out for its arrival!
ghd Scarlet, said to be the 'transformation of the Gold Classic styler with opulent red accents in a celebration of 1920s glamour and glitz'.
For this launch, who can rock it off better than Katy Perry? Seriously.
With a '20s make over, Katy Perry transformed into a mystical Snow White for the Scarlet Collection campaign, photographed by David LaChapelle.
The collection will consist of two luxurious gift sets, both available for a limited time.
The
Scarlet Collection
includes a red-plated Gold Classic styler, a protective plate guard and two sectioning clips, all contained inside a gorgeous heat-resistant red, satin styler roll bag. Too pretty for words!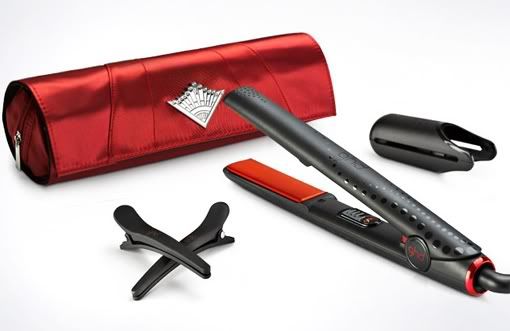 Even more luxurious, the
Scarlet Collection Deluxe
consist of all those goodies: a red-plated Gold Classic styler with a protective plate guard and two sectioning clips... BUT also with a ghd travel hair dryer.
Not finished with the list yet!
The Scarlet Collection Deluxe is all contained in a sexy art-deco inspired red vanity case!
If I'd be bringing a hair-styling set like one of the two
(above)
when travelling, I betcha everyone's gonna be jelly!
*Images are sourced from ghd.
Disclaimer: This post is a paid for PR piece.