Okay!! If you follow me on Twitter or Facebook, you guys are probably super annoyed at me for spamming (all day, everyday) that Priceline is having a great Revlon Buy One Get One Free sale for their lip and nail ranges and other selected brands.
Not only that, but for purchases over $60 (on selected brands), you'll receive a goodie bag valued over $220!

So at 9:30AM on the first sale day, I decided to not only go grocery shopping, but also make-up shopping!
Of course, I couldn't just pass by the Revlon Lip Butters stand considering that the Revlon lip and nail ranges are Buy 1 Get 1 Free, pulling the prices of these down to around $11 each.
Four shades, I actually had
swatch photos
with me on the morning! What a freak! Luckily, I grabbed the last Tutti Frutti! Yay for me!
For the remaining item, I picked the Models Prefer Airbrush (brush?) that I've been eyeing for quite a while now. It just looks promising! I've used it once since purchase and I have to say.. the bristles isn't irritating, but feels quite cheap. We'll see how it goes...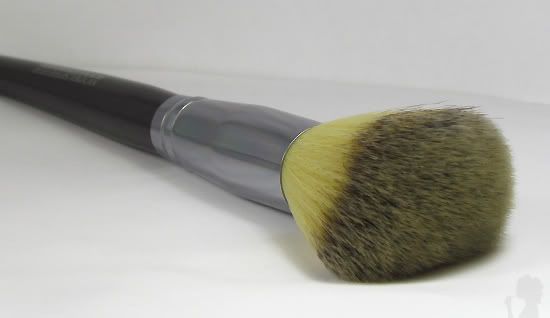 Looks great doesn't it?
For the goodie bag!
EcoTools Body Bath Sponge, Models Prefer Multi-Purpose Sponge, 1000 Hour Nail Foils, Press & Go Press-On Manicure, Priceline's Nourishing Facial Wipes, Manicare Tweezers and a $5 off Covergirl voucher
Natio Mineral Pressed Powder, Nude By Nature Soft Focus Illuminator, Australis Paparazzi Perfect HD Blush, Revlon Colorburst Lipstick and Innoxa Lipstick
To be honest, the product I was most excited for, from the goodie bag was Australis' Paparazzi Perfect HD Blusher. I already own two out of four shades, so I was hoping to receive a different shade. Lucky, I received Poser, one that I've been wanting to try!
I was also looking forward to own a Revlon ColourBurst Lipgloss which was featured in the sale's photograph, but came with a lipstick instead. Why? If you read carefully on the bottom of the catalogue, there's teeny tiny writing which states something along the lines of 'May vary by shade and/or product'.
I still look forward to trying the products in the goodie bag though!
Anyone also going crazy over Revlon Lip Butters?