Back in the yonks, all I relied on for sun protection were my foundations, moisturisers and everything else under the
sun
except sunscreens.
Never understood the importance of sunscreen until last year and I'm not sure why. It's like I woke up one day and suddenly realised the importance of sunscreen!
I'm not even kidding.
But the ultimate equation is:
no SPF = sun spots + uneven and darken of acne scars and pigmentations + wrinkles + higher chance of skin cancer + bad stuff, badder stuff + etc (in the long run)
The only sunscreen I own right now is the Ultra Sheer Daily Face 'Lightweight' Sunscreen Lotion by Neutrogena which comes in a neatly packaged squeeze tube.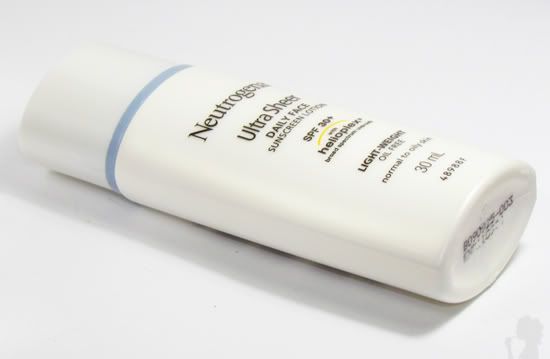 This sunscreen seriously has the BEST packaging! Product has never leaked, can be controlled by the size of the dispensing hole and the inside of the twist-on cap always remain clean. L
ike a nail polish, you'll have to shake it up before usage. There's a solid inside, so it's actually lots of fun to use in the morning to wake up the family. Jks, it's not that loud.
This product is briefly described as a 'light weight and oil-free sunscreen which moisturises for soft and smooth skin', whilst 'protecting the skin from burns and UVA/UVB rays which causes fine lines' by Neutrogena.
Yes. The lotion itself is extremely light weight and seriously feels like almost nothing on my skin. It IS recommended for normal-combination skin, so for drier skin types (like moi), you will need to make up to the hydration with a creamier moisturiser.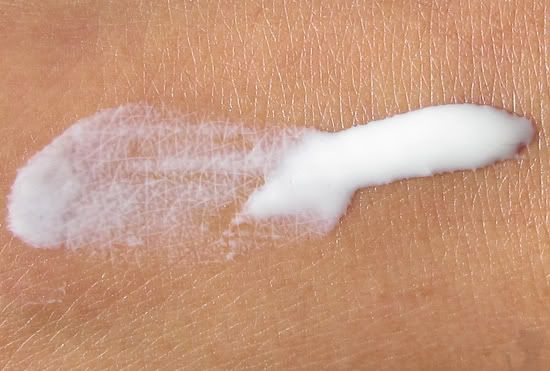 The sunscreen lotion applies on silky, blends very well and leave you with extremely smooth and silky skin, which almost feels as if you've applied a make-up base/primer. A little of this stuff goes a long way, so 30mL will last you a while!
Lastly, Neutrogena products are generally dermatologist tested, non-comedogenic and hypo-allergenic.. I thought I'd just chuck that in just in case you are wondering!
Overall
A light-weight sunscreen lotion which is most suitable for normal and combination to oily skin types. Applies silky, blends effortlessly, leave skin feeling

primer-smooth and only requires a small amount of product for the whole face. Product is contained in a small handy shake-up squeeze tube which is not only cute and convenient, but also travel friendly for the handbags and manbags!
Do you use sunscreen lotions/sunblocks, or do you rely on SPF from other face products?
Disclaimer: Product was purchased by me.