You're probably gonna find this weird, but I've decided to subscribe to Bellabox although as you know,
last month's box
didn't really impress moi.
You're probably wondering why, but have you heard? Benefit's is Bellabox's newest partner after the last box!
So as I saw the announcement on their Facebook Page, I decided that I will subscribe for this month only, hoping that this month will contain a Benefit goodie.. maybe a sample of their High Beam highlighter that I've been lusting about? Hehe.. sneaky!
So shall we take a look at this month's box?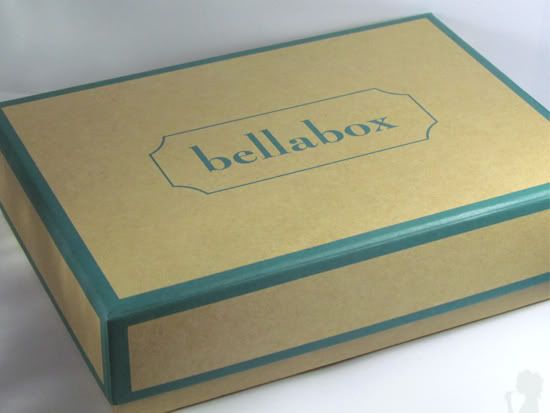 Arrived in the usual cute & nifty box.
Open the black wrap to see the box packed full of goodies, or maybe the box itself is just smaller in size.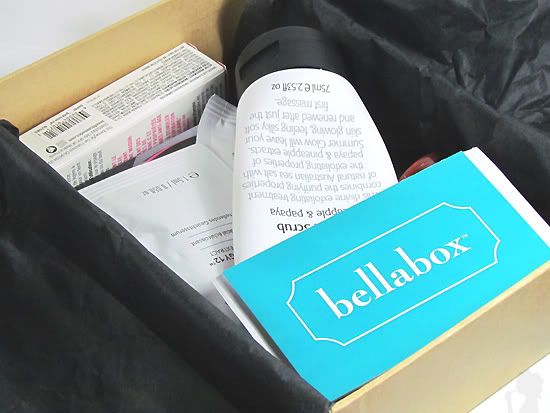 This month's Bellabox'brings to you the best of global skincare and beauty' in 'celebration of the Mercedes Benz Fashion Week', which includes:
sample

| Benefit 'Hello Flawless Foundation' Foundation 5mL Sample
sample

| 1.5mL packs of
moisturiser, facial serum and facial exfoliator from
Comvita's Brightening Range
sample

| pureDKNY Verbena 1.5mL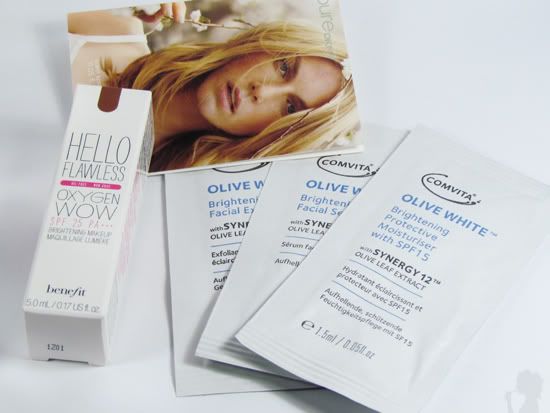 | Hollywood Feet Heel Cushions 2 pairs
I thought it was pretty odd that the heel cushions were included. I very rarely wear heels, but these might help my mum with her struggles in heels.
Besides that, everything in this month's box are products I would use and it's nice that they've included 3 different product samples for the Comvita Brightening Range. However, I'm
generally
disappointed that beauty boxes these days focus way too much on skincare and hair care. Where is all the make-up?
Beauty boxes contain 80% of either haircare and skin care that everyone may react differently to due to skin concerns (or hair concerns). How about switch it up and do 80% make-up instead? LOL.. If that's not too much to ask for!
Nuff rant.
I'm genuinely happy about the Benefit's foundation sample I've received and can't wait to try it out although the shade I receive looks a tad too dark for me!
Which are your favourite beauty box subscription companies?
Bellabox
monthly subscriptions are $14.95 per month, all details can be found at their official website.
Disclaimer: Product was purchased by me.