As promised from my market post, today I'll be sharing my thoughts and swatches on B Collection's Nail Polish in London!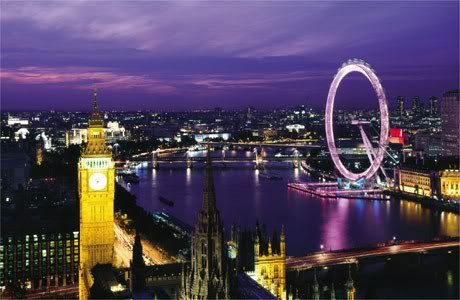 B Collection launched in 2009 by Bloom Cosmetics and is exclusively available at Target (in Australia only). The range contains cosmetics of all sorts, but what I'm eye-ing are their nail polishes which are inspired and named after cities all over the world!
Today's post features 'London' which isn't just your usual black polish!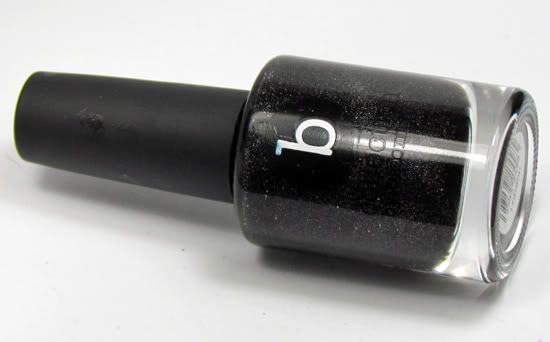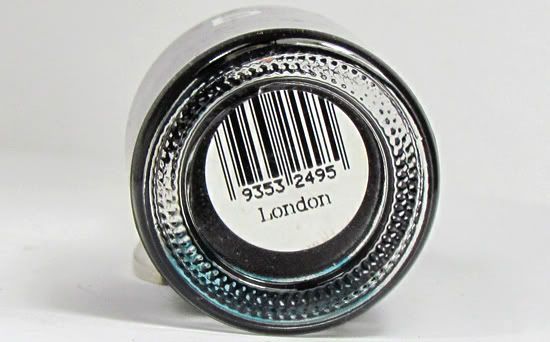 London
is a straight black with a twist of very fine holographic glitters that reflects to rainbow colours under sunlight and under some indoor lighting. Note that the
glitter
itself is holographic, not the polish!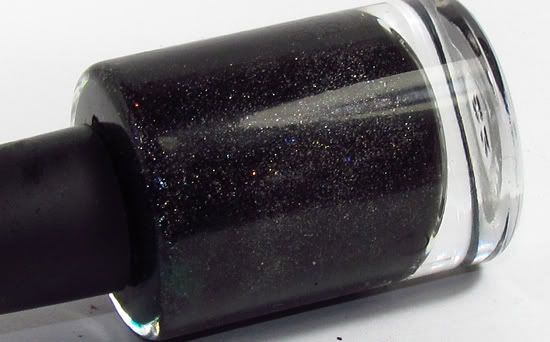 The brush is just your average size brush applicator, very easy to work with and I'm glad I had no struggles at all!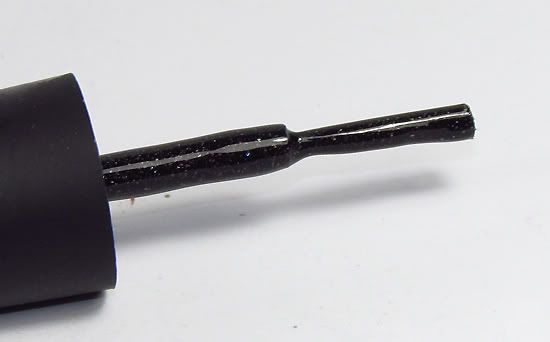 The polish isn't gloopy, streaky or difficult to work with in any way, maybe because it is a black shade! Opaque in two coats although I do find that it chips off a bit quicker than my other polishes. By day 3, it would start to chip around the edges already!
I'll leave you to the swatches!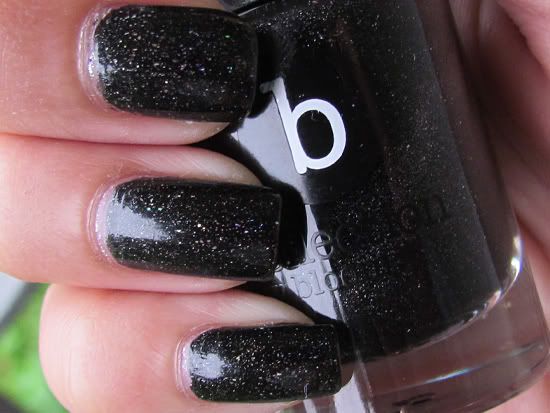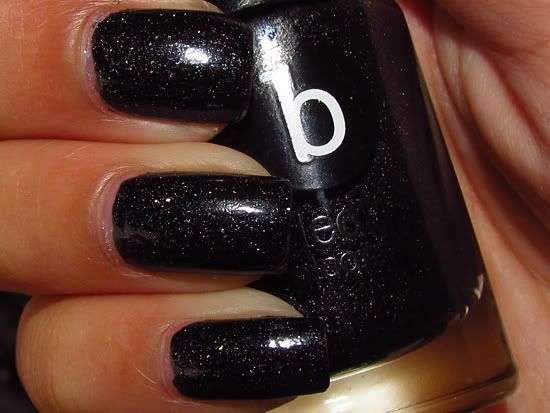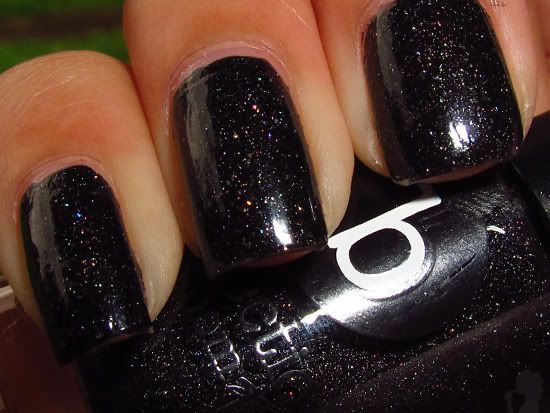 Overall, I'm personally happy with the formula of this shade, how easy it is to apply and as always -- the simple bottle packaging. However, I'm not all over the chip resistant power and it's way too expensive for me, a tight-budget student!
Have you tried any products by B Collection at all?
B Collection Nail Polishes
retails for $14.95 per pop and can be found at your local Target. Only available in Australia.
Disclaimer: Product was purchased by me. Please refer to this site's disclosure policy.