*****
No
'Colour Me In'
post this Thursday as it's time for a wrap up of this series! :D
Amanda, Tezza, Alice and I sure did have lots of fun collaborating for this series of post and we hope you enjoyed every single post from every one of us!
I'll be wrapping up
my series of posts
with this funky new navigation idea!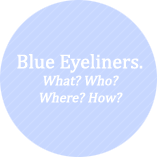 Cute right?!
Thank YOU so much for all your support and positive feedbacks on our little collaboration!
Don't forget to hop to
Amanda's
,
Alice's
and
Tezza's
blog for their wrap up of this series!