Holy cow, it's been cold here in Sydney, Australia!
It's
just
approaching the beginning of Winter and it's already this cold!
You know what that means?
Disastrous weather and season for drier skin types!
Seriously, my cheeks have been disastrously dry ever since the weather has got colder and colder. Eventually, that means not only my skincare routine needs to be considered, but also my make-up routine!
So as I sat down to get ready for TAFE one day, I looked at my Australis Make-Up Spritz and thought..
What if I....
Dot ma favourite Face Of Australia Lasting Looks Natural Foundation on...
Spray the make-up finishing spray on me Sigma F80 Buffer Brush..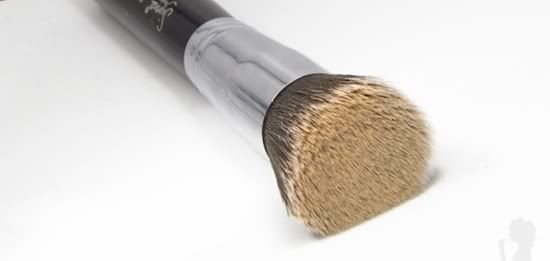 ..and then quickly buff in the foundation?
So that's what I did and I couldn't be ANY happier with the results!!
Face Of Australia Lasting Looks Natural Foundation is a lovely foundation and in its nature, it already has a dewy finish. Perfect for most skin types, but I find that it dries a tad too fast and can sometimes put emphasis on my drier patches.
This method certainly gave the foundation's blend-ability a boost, helped it to glide on better, gave me more time to work with it before it settled and left the foundation lookin' a tad more dewier than usual and oh-soo natural!
(Here's me me me me... with perfect lighting!)
Yeap. I'm obsessed with the natural dewy and glowy complexion. If you are too, then definitely try out this method if you have a make-up spritz layin' around in your make-up stash!
Tell me what you think! Will you be trying this method, or nay?
P.S. You can use any make-up spritz by the way!