G'day everyone!
Wanted to quickly share with you thoughts of this lipstick that I've been trialling, NYX's Tea Rose from their humongous collection of Round lipsticks!
I believe Tea Rose is a shade loved and owned by most, probably the reason why the same shade is also available in their Mega Shine Lip Glosses, Cream Blushes and Matte Lipsticks ranges.
Not sure how or if the shades differ, but to the point.. NYX's Round Lipstick in Tea Rose is a very pretty, cool-toned medium pink of a satin finish!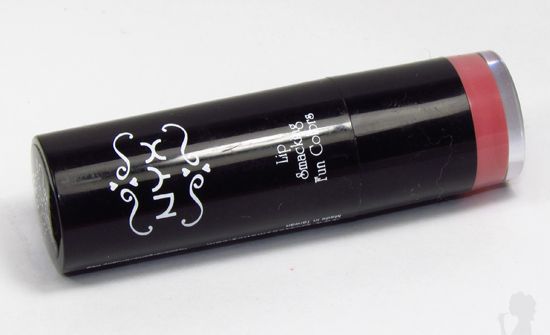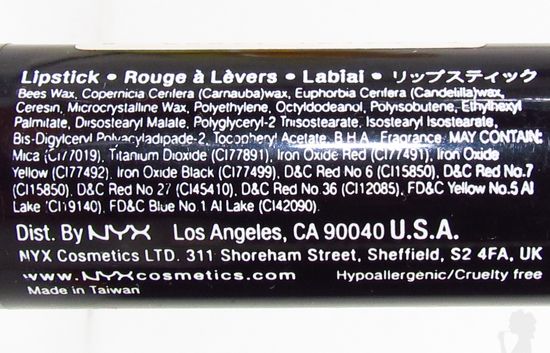 Comes in a plain black packaging with the shade name's sticker on top and a shade viewer on the bottom which is pretty true to shade. Very convenient for the storage of lippie hoarders, *hands up* mee.. kinda!
I find Tea Rose to stand out on my light-medium skin tone quite a bit, so I would usually dab it on for a sheerer coverage. I find that dabbing it on or applying it with a lip brush gives much of a better feel also, for the formula has much of a slippery and glide-y feel on the lips. It's pretty annoying, I must admit, as it does feel like the lip colour will smear, instead of 'setting in' or sit nicely on the lips. Adding to it, the lipstick doesn't taste very nice, so having it so glide-y honestly won't help..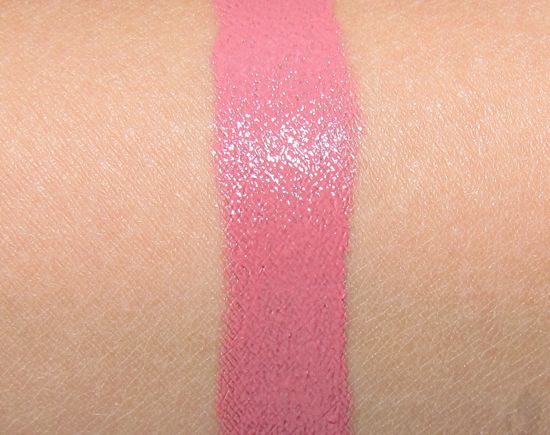 The wear time for Tea Rose is pretty impressive. After about half an hour of wear, it starts to feel less slippery, more settled and less glossy. It can last for long hours, but definitely needs touch ups after lunch/meals.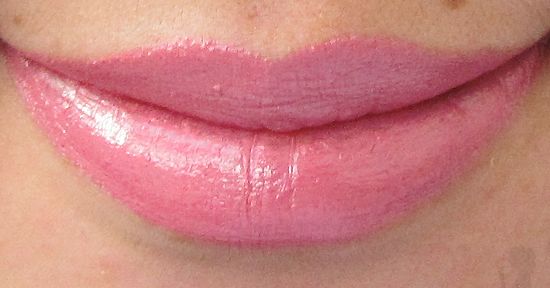 I did have higher hopes for NYX Round lipsticks as reads from blogs described them to be very moisturising and creamy with an intense colour pay-off. Of course, I'm more-than-impressed with the pigmentation. Tea Rose is VERY pigmented which is a big tick on my list, but.. I don't feel like it's moisturising in any way and certainly is not creamy.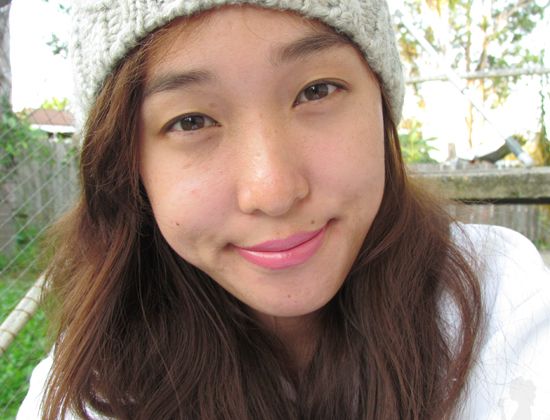 So at this stage, I only wish it's less velvety and more grippy, but not so grippy that it's dryin', ya know what I mean, jellybean?
Never thought I'd say that to a lipstick. Lol. Seriously.. glides on lovely. But too lovely can be a problem too.


P.S. Remember to store them in a cool environment, they do melt in warmer weathers!
Extremely pigmented, but too slippery on the lips! If you don't mind the velvety texture, these lipsticks will do you well as they last for fairly long and are cheaper than chips! Not available in Australia though, but CherryCulture carries them with regular sales!
Have you tried the well-known NYX Round Lipsticks?
Let me know about your experience!
NYX Round Lipsticks retails for $4.00 online at CherryCulture.com and is available in 144 shades.