So I must admit that when Australis launched their Paparazzi Perfect HD range, I did find it somewhat odd that they've came out with a HD tinted moisturizer. Honest. Why opt for tinted moisturisers if you know the event will be important enough for HD products? Ya know what I mean, jellybean?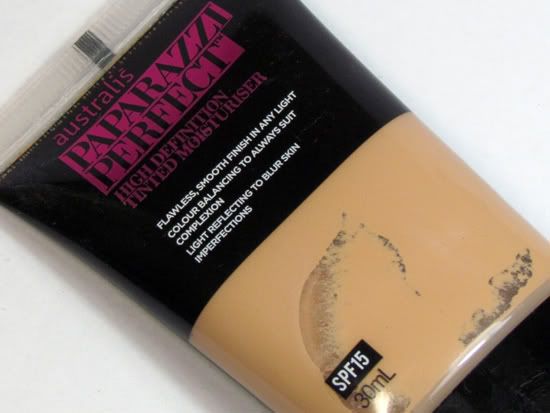 Perhaps it's designed for one of those days when you don't want too much make-up but still be photogenic in unexpected photos. Maybe in the background of some tourists' photos? lol. Cray cray idea!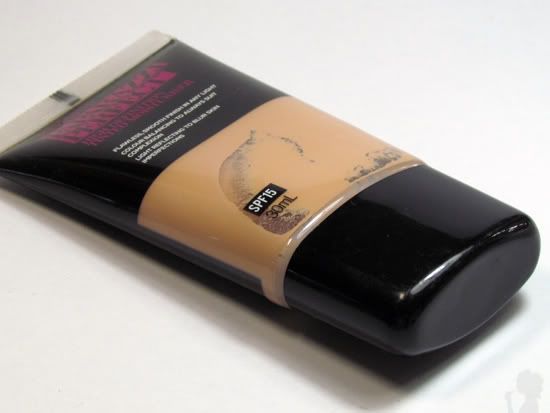 Contained in a nifty, flat squeeze tube packaging, Australis Paparazzi Perfect HD Tinted Moisturiser is an oil-free and light-weight tinted moisturiser with SPF15. The packaging is quite travel-friendly and handy for on-the-go's!
First of all, although marketed as a HD product, I personally only see little difference in flash photography, nothing too extraordinary when compared to bare skin. My skin tone just looks more even with little coverage and less shiny. Admittedly, my camera may be at fault [for the extremely even skin tone] since it usually auto-fixes the skin, but here's a photo without powder to show you!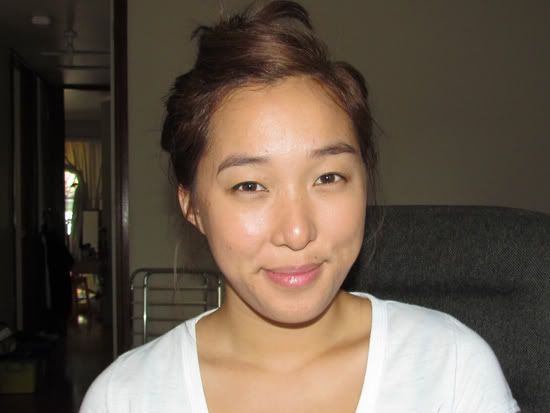 The consistency is somewhat thin and less creamy, so it's just not moisturising enough for my drier t-zone. My cheat-sheet is to layer a cream-based moisturiser under this product to prevent it from clinging onto the dry patches on my cheeks. Not to mention that it also help the tinted moisturiser to glide on much more easier with a velvet-y and non-grippy feel. However, on oily areas, I swear I could do fine with this alone as a moisturiser.
The coverage it provides is more than just sheer -- something I love in comparison to other tinted moisturisers. It does a great job at evening out my acne scars, making them appear less visible and less pink, however, it doesn't really even out the redness around my nose, but a touch up of concealer will do the trick.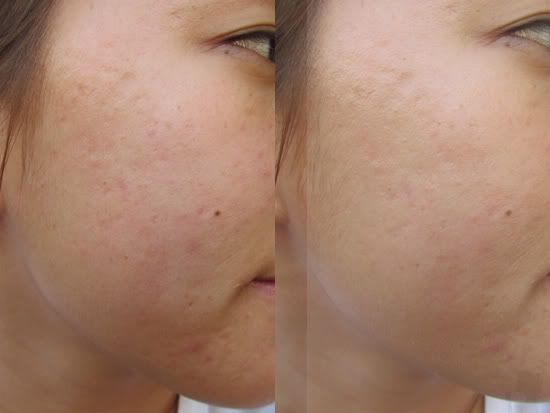 It has decent wear time, nothing I'd be all hyped about. With powder, I can get approximately 5-6 hours of wear before fading. The formula isn't the most transfer-resistant so it usually does end up on my sleeves or around the shirt's or jumper's neckline, so I'd always try to be very careful when changing or leaning my face on surfaces.
However, one thing which is quite unforgivable is.... the limited shade selection! These tinted moisturisers are available in two shades: Light/Medium and Medium/Dark. That's perfectly fine, but thing is.. as far as I could remember, both shades have stronger cool tones than warm tones to them which calls for disadvantages for the warmer complexions.
Nevertheless, I still do love the coverage it provides and how easy it is to apply! I just wish that there were more shades available! Not asking for too much at all right?
Definitely a must-try if you can find a match from the two shades available. The formula is great to work with unless you have dry skin since it does have the potential to put emphasis on the drier patches.. so must moisturise before use! Oily skin types should have no problemos!
Have you tried any products from Australis' Paparazzi Perfect High Definition range?
I know the HD blushers are ma favez!
*Disclaimer: Product was part of ABBW goodie bags. Only provided for consideration. I am not obligated to review or post about the product. All opinions in this post are of my own and are honest and unbiased. Please refer to this site's disclosure policy.