Weekend Steals Chapter 16... My oh my.
The weekend's weather has been awesome. Not gloomy and wet like the past few weeks which encourages sellers to gather and open up stalls. I'm such a market-addict now. I go even if there's only one line of stalls on a wet day!
From Saturday markets, I gathered four samples of Laneige Water Sleeping Pack and two My Beauty Diary masks. I'm not exactly sure how much these were as it was purchased in a lot with my mum's clothing and shoe picks.
Also, a toner by Clinique from their set for dry combination skin which I thought I'd try. I've found their Clinque Dramatically Different Moisturising Lotion
before
.. slowly building up the kit here!
On to my favourite Sunday market! Yippee!
Three more B Collection (by Bloom) nail polishes to add to the two I bought (also from the markets)
last time
! They were $1.50 each which is ridiculously cheap!
Mumbai, Bahamas, Corfu
...And skincare products that are NIB for SO cheap today are the Neutrogena Oil Free Moisturer and Ultra Sheer Daily Face Sunscreen Lotion. I have already tried both of these products: the moisturiser which was recommended by my dermatologist back in 2010 when I was on
Roaccutane
and the sunscreen lotion which I've
finished
and said will repurchase! So glad these two products totalled to only $6!
You jelly?
Last but not least, this pretty necklace! As you can see, there's no clasp, but I'll work around that! It's so cute! I got this for $1, because there's no clasp. There were other eQUIP necklaces for dirt cheap, $2~$3.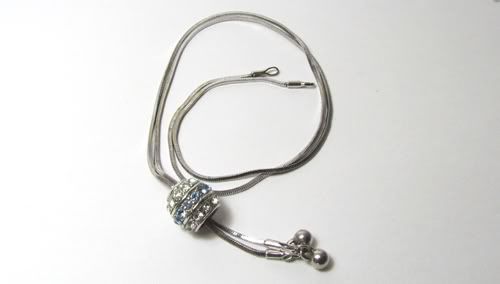 Ah, Sunday markets never fail to impress me. Always lookin' forward to Sundays!
Thank you for reading! Any flea markets addict around here? Or thrifters?