QUICK POST! QUICK POST!
I'm a bit behind on scheduling and preparing posts, so it's 1AM right now. I have a job-trial tomorrow, so I'm super excited! However, that also means much rest, so just a quick snippet post so I can quickly head to beaut-sleep~
OH! That's right!
Happy Australia Day! AUSSIE AUSSIE AUSSIE! OI OI OI!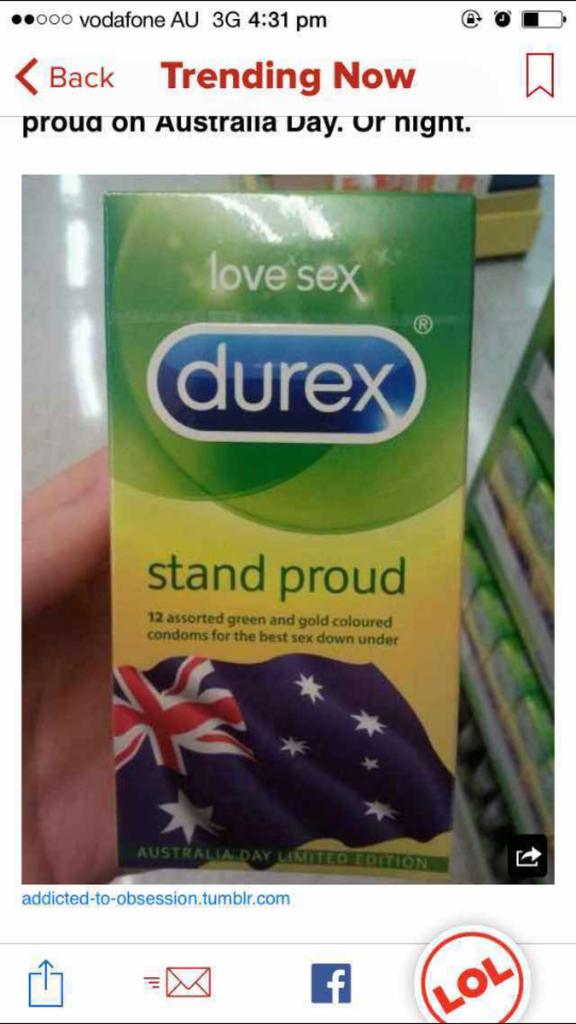 Haha... #want
For today's Mani-Mon, we'll go with one of Australia's top budget-beauty brand, Australis. Yes. Also one of my top favez! :P
Swedish Grape Mafia
($4.95) is from Australis' METALLIC Edition (AC/ME). I've swatched one of the other shades of the same collection,
Red Hot Chilli Pepper
, if you're keen.
Unlike RHCP (that lovely, festive red!), Swedish Grape Mafia, as you could see, is a chocolate brown, infused with extremely fine shimmers.
It's extremely glossy and like many other Australis lacquers, its formula is really smooth!
However, the colour is not for me. For obvious reasons. A bit discriminating, but frankly, it's because it's brown! :P It reminds me a loooooooooot of my previous Revlon Parfumerie feature,
Autumn Spice
, but more toned down with the shimmers, and also lighter.
I only have a handful of browns in my nail collection, which I do deem to be a few too many. I mean, I'm not one for browns, so besides purchasing them for swatching and blogging purposes, there's really no other use for them. Meep.
So there they shall sit, to collect dust and rot away~ /sad
Are you one for browns? Is ANYONE one for browns???
Disclosure: Product was provided for review consideration only.