Australis nail polishes! I have tried some of their nail polishes in the past, both their normal and Paint The Town range.. I was never impressed with the formula although the shades and names are the cutest!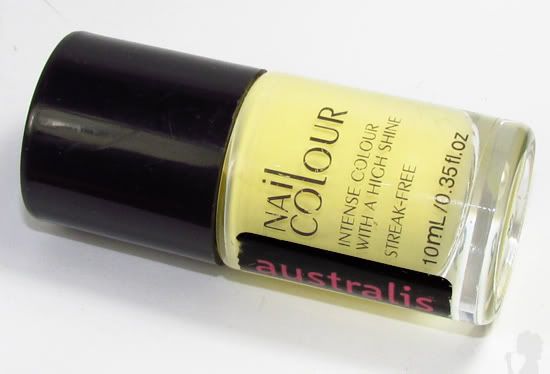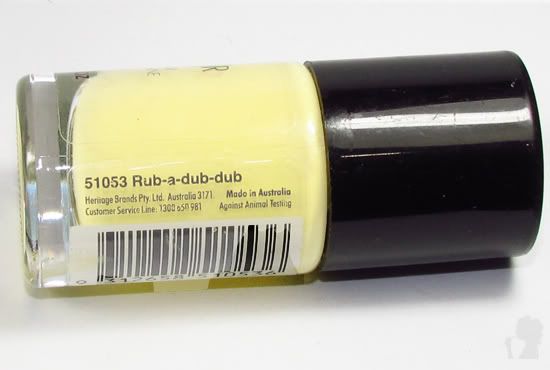 Rub-a-dub-dub (such a cute name!) is a true, pale yellow colour of a creme finish. Very cute and summery/springy shade which will brighten up any gloomy Autumn day! Love this colour!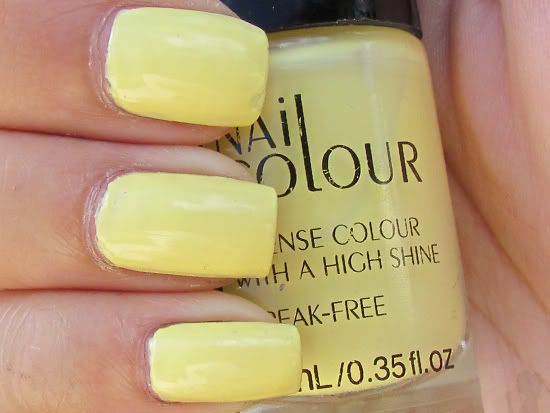 Although this shade didn't apply streaky and gloopy, I can't seem to work the brush for a flawless application. The bristles of this brush is not as soft as other nail polishes I own, so as I lay the brush on my cuticles, there will always be that 'brush mark/dent' which altogether makes me look like a nail polish noob. Hopefully, you'll understand what I mean!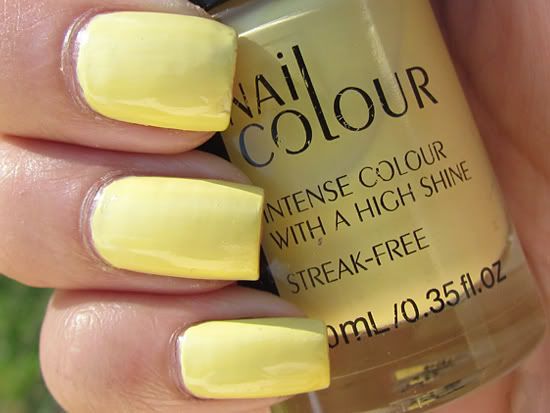 So since the brush doesn't really work for me, I always end up painting on three thick coats which chips off quicker after around approx 1-2 days, but on average, should be fine for up to 3-4 days. Nothing so extraordinary about drying time and lasting power, to be honest!

I like the shade though! Definitely a shade that I'm looking forward to pair with greys in manicures or other pastel shades! It's a colour which will brighten up the days of the upcoming cold and gloomy season in Aussie here!
What's a nail polish colour that will brighten up YOUR day?
Also, have you tried Australis Nail Colours?
Disclaimer: Product was provided as goodies from the Australian Beauty Blogger Weekend 2011.